Happy Mardi Gras everyone!  I'm so bummed that we couldn't get home this year for the parades, but the kids' school schedule wouldn't permit it.  We're there in spirit, however, and are celebrating in our own way by listening to some funky tunes–think Mardi Gras Mambo and Hey Pocky Away by The Meters, Carnival Time by Al Johnson, Mardi Gras in New Orleans by Professor Longhair and Second Line by Stop, Inc.–eating bowl-after-bowl of Chicken and Andouille Gumbo, over-indulging in King Cake and reminiscing over a bunch of family photos from Mardi Gras' past.  Here are several of my favorites ….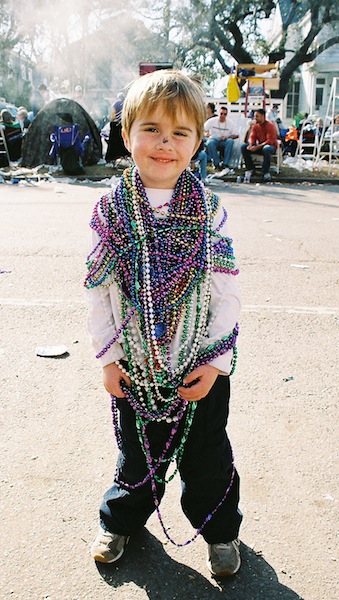 those beads weighed almost as much as my son (and that would be a Mardi Gras tattoo on his nose, not dirt) …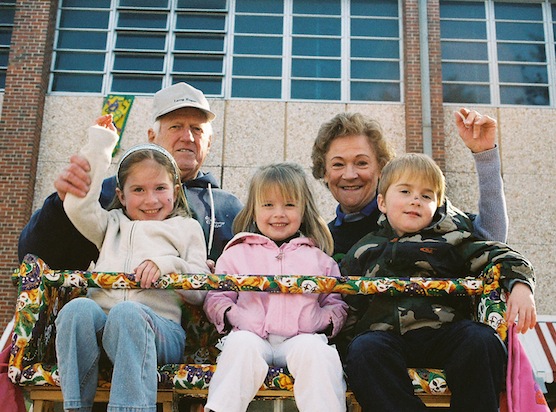 our kids sharing the tricked-out family ladder with their grandparents, Poppy & V, …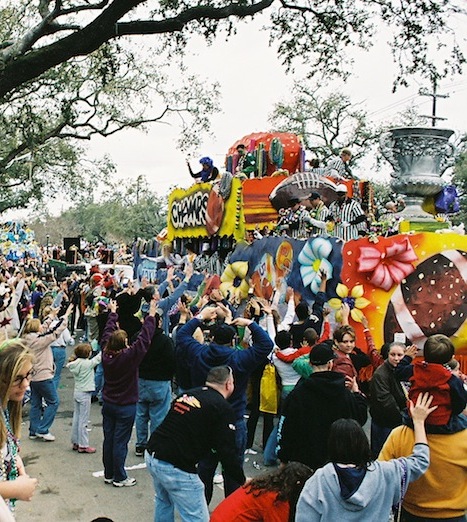 throws, lots and lots of throws …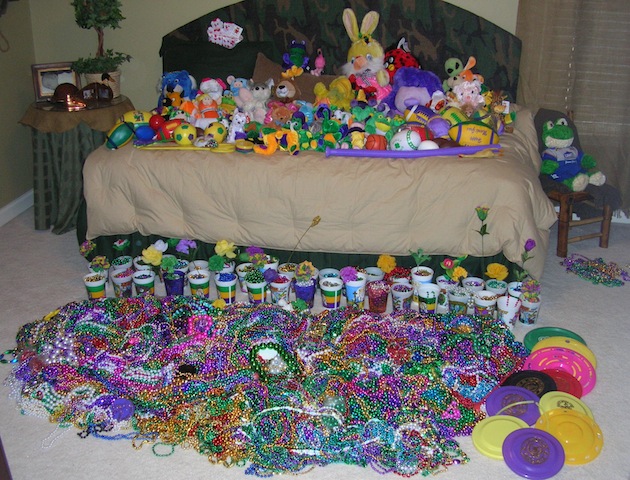 the measure of our success. Pretty impressive, wouldn't you say?
Hey, if anyone out there ends up with more throws than this I'd love to hear all about it!
Laissez les bon temps rouler!
Genêt