Happy Fourth of July! Happy Birthday America! Happy 91st Birthday Mimi ( my maternal grandmother and the matriarch of our family )! Happy Birthday Emily ( my 9-year old niece )! There are so many reasons to celebrate today. So let's eat cake — or Mississippi Mud Pie!
Mississippi Mud Pie is a down-home, unfussy sweet I associate with July 4th family get-togethers. There are countless variations, but our family recipe relies on a baked pecan crust and a rich, chocolatey pudding layer which represents the muddy banks of the Mississippi. It's a simple, nostalgic, New Orleans-style, feel-like-kid-again dessert. Enjoy!
Mississippi Mud Pie Recipe
1 cup all purpose flour
1 cup chopped pecans
1 stick butter, melted
1 8-ounce package cream cheese, softened
1 cup powdered sugar
1 16-ounce container Cool Whip Whipped Topping, thawed and divided
1 5.1-ounce package chocolate fudge instant pudding
GARNISH: 1/4 cup candy bar shavings (I use Hershey's milk chocolate), 1/4 cup chopped pecans or peanuts and 6 maraschino cherries
Preheat oven to 350 degrees. In a medium bowl, combine flour, pecans and butter; press firmly and evenly over the bottom of a lightly greased 13x9x2-inch baking dish. Bake until set and golden brown, about 20 minutes. Set aside to cool.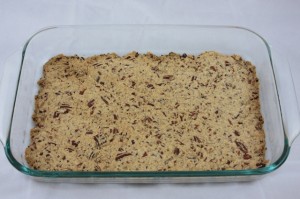 Combine cream cheese, powdered sugar and 2 cups Cool Whip in the bowl of an electric mixer with whisk attachment; beat until smooth. Spread cream mixture evenly over pecan crust.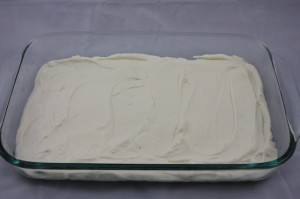 Make chocolate pudding according to package directions; pour over cream chess layer.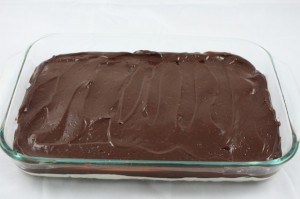 Top with remaining Cool Whip. Garnish with candy bar shavings, chopped nuts and maraschino cherries. Refrigerate until ready to serve. Serves 12.
Genêt