We're gearing up for JazzFest here at Raised on a Roux!  It's one of our favorite times of the year and an annual date weekend for me and the hubby (thanks to wonderful babysitting grandparents my mom, John, V & Poppy).  Each year we visit the Fest with open minds and empty bellies and we always leave with at least one new piece of local art, one new musical artist to follow, full bellies and lots of fond memories.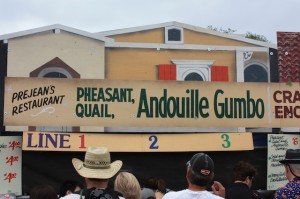 If you need any information on the Fest, I strongly suggest you visit their official website.  It covers everything from hotel accommodations to artists' locations.  You can also print daily music schedules or download apps to your phone.  If you're a first time fest-goer, you'll need to familiarize yourself with the list of "no-nos" in the FAQ section–better to know ahead of time what's allowed in the gates and what's not!  And here are a few of my own tips …
get to the Fest early and hit the food booths first
don't bring a purse (unless you absolutely have to)–you'll need two free hands to eat, drink and clap
if you want to be comfortable all day, wear a cotton t-shirt and shorts or a sundress
wear very, very comfortable shoes that you don't mind getting dirty
wear sunscreen, sunglasses and a hat (it can get really hot out there)
the best bathrooms are in the Grandstand; they're air-conditioned and have soap and hand towels (the bathrooms on the second floor rarely have a line)
if there's a chance of rain, stuff a large plastic garbage bag in your pocket (it makes an excellent, disposable rain poncho in a pinch)
if there's a chance of rain, stuff a few extra large plastic garbage bags in your car so you can throw your nasty shoes (and possibly clothes) in there for the ride home
if you're with a group of people who like drinking beer, bring a soft ice chest (no hard coolers allowed), stop at a convenience store on your way to the Fest and fill it up with ice … just ice … they'll search the bag on the way in so don't try to smuggle any alcohol (but you and your posse could drink a few cold ones while you're walking to the gates–it's totally acceptable in NOLA); when you enter the Fest, head straight to the beer tent and fill up your ice chest–that will keep you from spending most of your day in the beer line
eat like there's no tomorrow
drink like there's no tomorrow
dance like no one's watching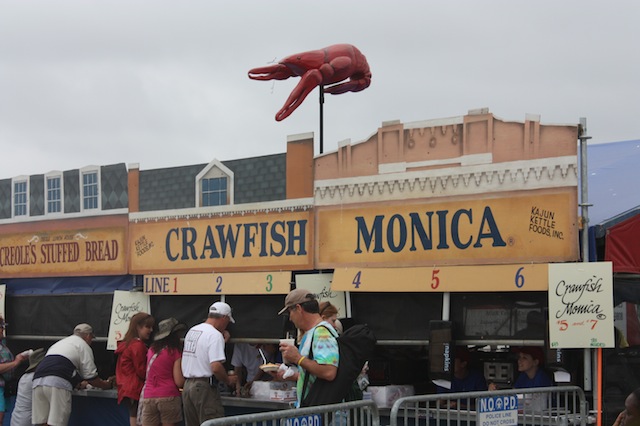 Seasoned fest-goers have got it going on.  Last year, the weather leading up to the first weekend of the fest was very wet and predictions of light rain lingered throughout.  That made for some very interesting footwear choices. Check out some of the one-of-a-kind images I was able to capture while looking down …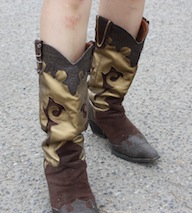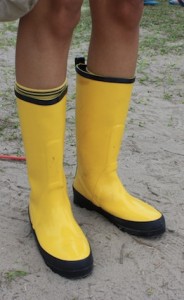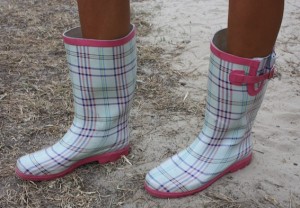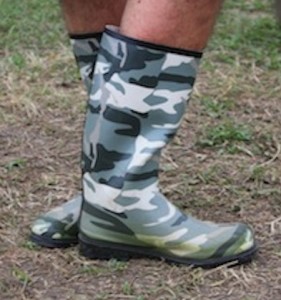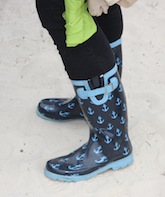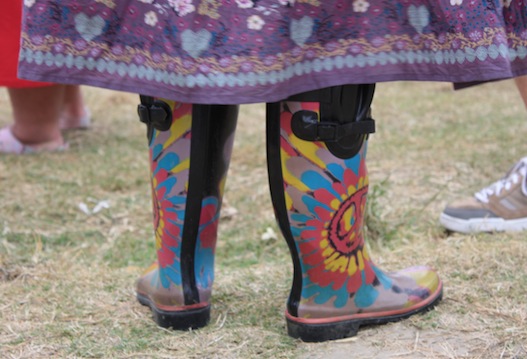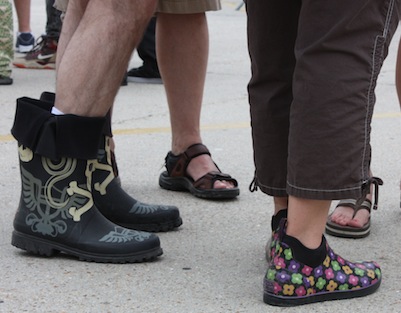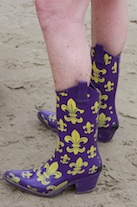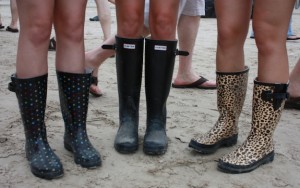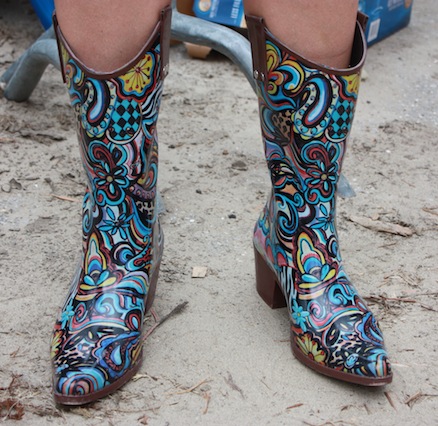 Hope y'all are able to make it out to JazzFest this year.  If you do, be sure and say hi.  I'll be the one taking pictures of your feet!
Genêt