The inspiration for today's finger food and cocktail comes straight from the Wild West courtesy of Cowboy Cocktails. I was drawn to this fun read some 10 years ago after learning how committed Grady Spears (chef, co-author and former cowhand) was to his Texas roots and cowboy culture.  His collection of "tasty vittles" and "Boot Scootin" beverages, while innovative and intriguing, honor the centuries-old traditions of chuck wagon cooking.   He understands the importance of protecting and preserving the West Texas cowboy cuisine and he "cooks his culture" just like I cook mine here at Raised on a Roux.
For this Finger Food Friday, I honed in on Cowboy Pizzas. They're simple and rustic and I love the fact that the crust is constructed with canned biscuits. Fun, huh? Important too, since biscuits and western biscuit-baking traditions are an integral part of the cowboy food culture. The pizzas are dressed with a rich Cilantro-Pecan Mash (a mash is nothing more than a manly way to describe pesto) and other provisions you might expect to find on the open range.   Of course, the toppings could be whatever you like or have on hand, but Spears' combination of fresh greens, salty bacon and gooey cheese is hard to beat. And to help you get into the proper TGIF frame of mind, why not wash it all down with a Horse's Neck? That would be a cowboy-strength version of a 7 and 7, y'all!
Well, this suburban cowgirl (for a day) is ready to kick off her boots, toss her apron and relax.  So until next week …
Cilantro-Pecan Mash Recipe
1 cup pecan pieces
1 bunch fresh cilantro, stems removed
1/2 cup canola or vegetable oil
1/4 cup grated Parmesan cheese
1 garlic clove
3/4 teaspoon Kosher salt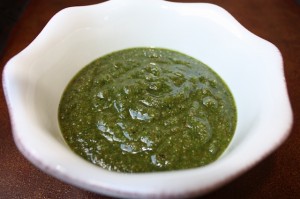 Preheat oven to 350 degrees.  Spread pecan pieces on baking sheet; bake for 10 minutes, checking midway to be sure they do not burn.  Let cool for 5 minutes.  Place pecans in a food processor or blender and chop.  Add remaining ingredients; process until a spreadable paste forms.  If spread is too thin, add a little more cheese.  If it is too thick, add a teaspoon of water at a time until the correct consistency is reached.  Cilantro-Pecan Mash can be stored covered in the refrigerator for up to two weeks.  Makes about 1 cup.
Cowboy Pizza Recipe
1 package refrigerated biscuit dough
1/2 cup flour, for dusting
1 cup Cilantro-Pecan Mash
2 cups fresh salad greens
2 large tomatoes, seeded and chopped
1 3-ounce package real bacon bits
2 cups grated Monterey Jack cheese
Preheat oven to 375 degrees.  Remove biscuit dough from package and separate into 10 individual pieces.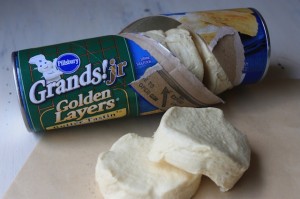 Sprinkle flour on a clean, dry work surface; dust rolling pin with flour.  Roll each biscuit into a 7- to 9-inch round.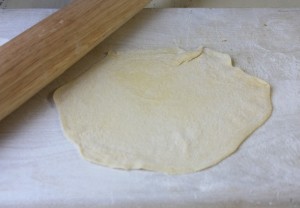 Carefully transfer dough to baking sheets; bake until golden brown, about 8-10 minutes.  While the crusts are baking, place bacon bits in a small bowl.  Cover and microwave on high for 30 seconds, or until crisp.  Set aside.  Remove crusts from oven.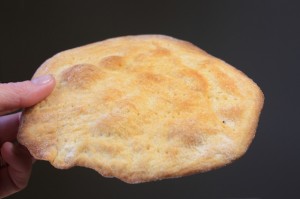 Increase oven temperature to 400 degrees.  Spread each crust with Cilantro-Pecan Mash.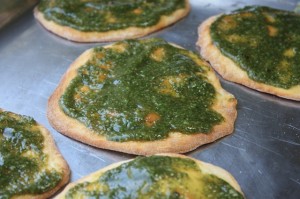 Scatter salad greens and tomatoes on each pizza.  Top with bacon bits and grated cheese.  Return to oven for 2-3 more minutes, or until cheese is melted.  Serves 10.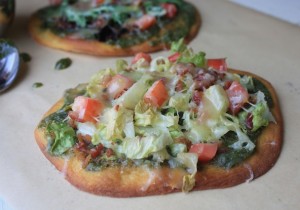 Horse's Neck Recipe
1 fresh lemon
2 ounces whiskey
Dash of Angostura bitters
4 ounces ginger ale
With a paring knife or vegetable peeler, remove a spiral of lemon peel from the fresh lemon.  Place lemon peel into a highball glass hooking one end over the rim.  Fill glass with ice.  Pour in whiskey and bitters; top with ginger ale.
Genêt